Westside Tennis & Fitness

WELCOMES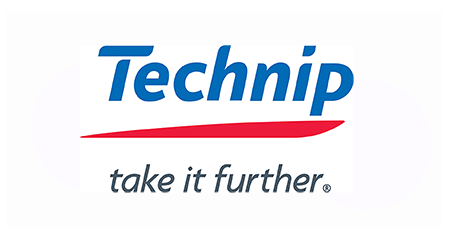 for a day of
Fun & Wellness!
Sunday, September 9th, 2-6:00 p.m.

Westside welcomes Technip employees and their families for a day of fun and wellness. Westside's 16.5 acre facility offers a multitude of activities for everyone whether you're single, a couple or a family. In addition to several scheduled activities, you are welcome to enjoy the use of our facilities for the duration of your event on a first-come, first-served basis.
Click here
to download a map of our facility.
To ensure a smooth entry into the club for you and your family, please have your completed Liability Waiver form ready to present to the guard upon entry. Submission of a Liability Waiver form per family is mandatory for entry to Westside Tennis & Fitness.
Don't miss the following areas during your visit with us today:
Swimming Pools & Cabanas
: 3 pools to choose from: Family Resort Pool, Adult-Only Pool w/ 30 person Jacuzzi, Lap Pool. Technip has reserved the Cabanas at the Family Resort Pool for the duration of your stay.
Family Zone
• Indoor 2-Story Playground for children under 48" in height(no shoes permitted. Must wear socks.)
• Complimentary Arcade
• Bowling Alley (See attached schedule)
• Capuchin Monkey Exhibit – Enjoy the non-stop entertainment provided by our 7 fabulous Capuchin monkeys!
Sports Zone
: (Please check out basketballs, volleyballs golf balls & batting/softball equipment in the Sports Zone. Westside DOES NOT provide golf clubs, footballs or Frisbees.)
• Indoor Pick-up Basketball
• Indoor Pick-up Volleyball
• Indoor Batting & Softball cages
• Indoor Golf practice tees
• Outdoor Athletic Field – Enjoy a game of soccer or other sport on our outdoor athletic field.
Tennis
: A number of Outdoor Courts are reserved for Technip Employees & their families.
Sand Volleyball Courts
: Outdoor pickup games. Please check out a ball in the Sports Zone.
Fitness Center
: Enjoy use of our state-of-the-art Fitness Center during your stay. Center includes 4 full lines of weight equipment, a large selection of cardio equipment and more. Westside will host two group exercise classes for Technip employees. (See attached schedule.)
Toucans & Swans
: As you stroll around our property, we hope you enjoy our beautiful Black-neck swans and Toucans. Not only are they beautiful, they're also quite entertaining.
SCHEDULE OF ACTIVITIES, 2:00 P.M. – 6:00 P.M.

In addition to the previously mentioned areas for you to enjoy, Westside offers the following activities for Technip Employees and their families.
| | |
| --- | --- |
| 2:15 - 3:00 p.m. | Bowling in the Family Zone: 6 per lane on 5 lanes |
| 2:15 - 3:00 p.m. | Mini-Juniors' Quickstart Tennis Camp (Courts 6 - 9): Ages 6-10yrs |
| 2:30 - 3:30 p.m. | Cardio Tennis (Courts 12 & 13): All Levels encouraged to participate |
| 3:00 - 3:45 p.m. | Bowling in the Family Zone: 6 per lane on 5 lanes |
| 3:00 - 4:00 p.m. | Dodgeball Tournament in the Sports Zone: Ages 8-12 |
| 3:15 - 4:00 p.m. | Mini-Juniors' Quickstart Tennis Camp (Courts 6 - 9): Ages 11-16yrs |
| 3:30 - 4:30 p.m. | Zumba: Join us for a great, fun workout upstairs in Studio A. |
| 3:45 - 4:30 p.m. | Bowling in the Family Zone: 6 per lane on 5 lanes |
| 4:00 - 4:45 p.m. | Monkey Experience in the Family Zone: Meet one of our fabulous Capuchin Monkeys! |
| 4:00 - 4:45 p.m. | Yoga: Join us for a great, fun workout downstairs in Studio B |
| 4:15 - 6:00 p.m. | Adult Tennis Mixer: Courts 6 - 13 |
| 4:30 - 5:30 p.m. | Dodgeball Tournament in the Sports Zone: Ages 13-16 |
| 4:30 - 5:15 p.m. | Bowling in the Family Zone: 6 per lane on 5 lanes |
| 5:15 - 6:00 p.m. | Bowling in the Family Zone: 6 per lane on 5 lanes |
| 6:00 p.m. | Close of Event |